President Desk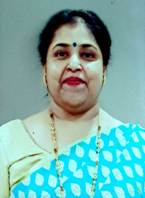 A joyful schooling experience depends on the excitement, delight and happiness of the learners to go to school every day.
This happiness index of the learners is the measuring tool of a successful school beyond yardsticks.
At SNBP's, it is an unending quest of a well – trained group of adults who are passionate in education and in creating a learning environment, where learners are excited to come and enjoy the learning experience.
SNBP's is a 'living laboratory' for learning about different cultures, healthy environments and innovative practices. As a student you will be welcomed to explore the learning and will be trained to excel in the all-round development.
As a parent of a student, we assure you of a very enriching and fruitful time that your ward will be spending with us.
Mrs. Sujata Bhosale